We are thrilled to announce that we have won the prestigious Kayak Travel Award 2023. This recognition is a testament to our unwavering commitment to excellence and the hard work of our dedicated team. We would like to express our sincere gratitude to our valued customers, whose trust and support have propelled us to this achievement. This award motivates us to continue delivering exceptional services and to constantly strive for innovation. Thank you for being a part of our journey, and we look forward to continuing to exceed your expectations in the future.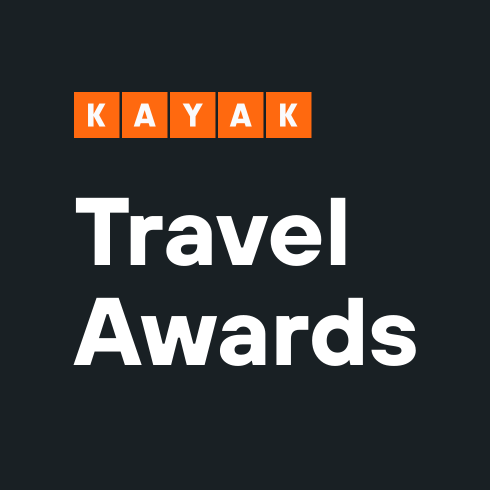 During the summer of 2023 there are plenty of flight choices to visit Gambia. Airlines like Turkish Airlines, Brussels Airlines, Royal Air Maroc and Vueling fly multiple times a week to Banjul in addition charter flights from Amsterdam and regional flights from among others Dakar, Accra, Freetown and Abidjan.
During 2022/2023 the road from the Banjul International Airport to Fajara will be upgraded to a 3 lane motorway, enabling a shorter transfer time between the airport and Kololi Beach. Completion of the road up to Kololi is estimated by Summer of 2023. Prior to this, there diversions and delays are expected. 
Returning home can be a stressful process with the long queues at the airport.
Once checked in, why not taken advantage of the VIP lounge which can be purchased at the hotel.
20 GBP per person 
(Price subject to change. Contact us for the latest prices)
What's included?
2 Alcoholic beverages.
Unlimited tea/coffee, water & soft drinks.
Comfortable seating.
Sandwiches & Snacks.
Free Wi-Fi. 
This can be booked at reception.
Get ready for a unique New Years Eve celebration at resort. Not only will the Salt – Bar & Kitchen team put on a fantastic food display, but there is national and international entertainment provided. The Revolution Band,  who is our house band every Thursday evening (Nov – Apr), is joined by Paris Adams a UK singer/songwriter and member of The Adelaides. It will be a magical night, under the stars, by the beach saying goodbye to 2022.
During the summer of 2022 a new pool in the garden of Stones Studios and Apartments is constructed. The aim is that the first guests can take a jump in the pool early November. There will be a sundeck around the pool with loungers. The Kachadula bar is nearby to get refreshments.
Also during summer 2022 the main pool and Springs pool have undergone (technical) renovations. Broken tiles were replaced, coatings renewed, pump house upgraded and the toilets by the main pool were also upgraded.
Stones Pool / & Pool Renovations
Gambia Experience has announced that they will operate direct flights again from London Gatwick from the 14th of October 2022, using mainly highly acclaimed Titan Airways. From early November TuiFly is offering direct flights from Manchester and London Gatwick.
There are all year round direct flights to Gambia from among others Brussels, Paris, Istanbul, Dakar, Barcelona and Lisbon.
Your booking couldn't be simpler. Either check out our availability calendar and book directly online, or complete the enquiry form.
Don't hesitate to contact us if you need more information. You can reach us by phone, mail, contact form, or visit our office